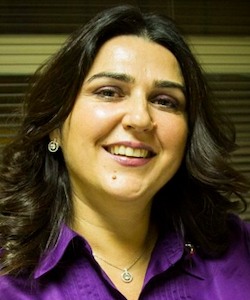 Alemda Dinçer, Selda,
BPW Club Istanbul, 
Turkey
Regiona: Europe
---
---
Languages: Turkey, English, German, French 
---
President of BPW Turkey 2015-2017. Graduated from Girls Highschool, she has got the B.A. in sociology. S.A.D. was always concerned with women's issues and interested to do something for women. She has been active in trade marketing in international small and middle-sized companies since 1993 and currently, she is the country manager of a Swiss non-profit organisation "Toothfriendly International" to promote the internationally recognised "Happy Tooth Logo" in Turkey. She works with corporates in confectionery plus with the dental profession to promote awareness on dental issues. She organizes seminars, congresses and events especially to promote Women Empowerment Principles in Turkey at the Federation level and also at Clubs level. Member of the BPW international health committee 2014-2017 and of the BPW International Health and Wellbeing Taskforce 2017-2020.