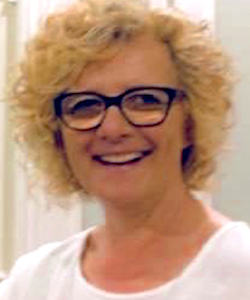 Chiesa, Roberta
FIDAPA BPW Club Brescia Vittoria Alata
Italy
Regiona: Europe
---
---
Languages: Italian, English
---
After obtaining her Medical Degree from University of Brescia in 1989, R.C. specialized in Hygiene and Preventive Medicine.
R.C. participated in several research studies on the risk factors of neoplasia, epidemiology of infective and chronic diseases and also organized several population screenings against breast cancer and cervical cancer.
Author of more than 70 scientific publications, R.C. is a lecturer at University of Brescia, specifically for the School of Specialization in Hygiene and Preventive Medicine, for the Bachelor's Degree Program in Dental Hygiene and for both the Bachelor's Degree Program and the Master Degree Program in Nursing. Currently R.C. is the Health Director of Vallecamonica Hospital-Brescia.Executive Secretary of the Rotary Club Brescia Veronica Gambara, member of the FIDAPA-BPW Italy, Brescia Vittoria Alata. Currently member of the Task force on Health and Wellbeing 2017-2020.