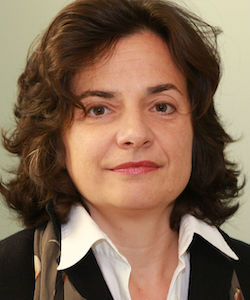 Pillinger, Nicole,
BPW Club Zürich,
Switzerland,
Region: Europe
---
---
Languages: Deutsch, English, French, Italian
---
Nicole Pillinger currently is a post-graduate student at Oxford Brookes University. Nicole does research in the field of doctor-patient relationships in the context of complex conditions, using the example of endometriosis (gynaecology) She does Qualitative Social Research relating to Reflective Practice, a core activity of coaching supervision, and uses constructivist grounded theory as method of data analysis. One of her studies regards the role of reflective practice in medical education.Switzerland
BPW Representative to WHO, Mentoring Coordinator BPW Zurich, Switzerland 2013-15, BPW International Contributed to the BPW Leadership Training 2015/16, member of the BPW International Health and Wellbeing taskforce 2017-2020.