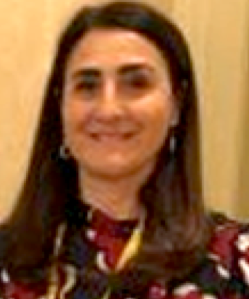 Perez Rodriguez, Mercedes,
BPW Club Orviedo,
Spain
Region: Europe
---
---
Languages: Spanish, English, French
---
Degree in Medicine and Surgery, University of Oviedo. Specialist in Stomatology by the University of Oviedo 1986-1988. Specialist in Maxillofacial Surgery, (MIR) at the Hospital Universitario Marqués de Valdecilla de Santander. From 31/1/1987 to 31/12/1991. Director of the "Dental Hospital of Asturias". Medical Center of Asturias. Oviedo. Asturias. Since 2011. Member of the Spanish Society of Oral and Maxillofacial Surgery. Member of the companies of companies and professionals. ASEM-BPW Spain- BPW International. Member of the BPW international health committee 2014-2017 and of the BPW International Health and Wellbeing Taskforce 2017-2020.