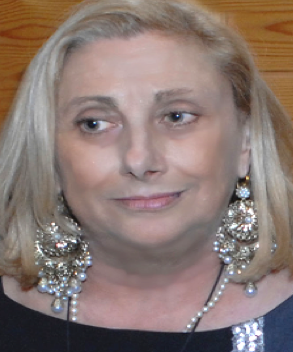 Mazzelli, Margherita,
FIDAPA BPW Club Livorno,
Italy,
Region: Europe
---
---
---
Graduate Degree. Master's degree in computer technology. Conferment  by the President of the Republic with its own decree on 02/06/03 of the honor of the Official Knight of the order "On the merits of the Italian Republic "Member of the Board of Directors for a three-year term at the Santa Marta Conservatory of Monopoli in Val d' Arno (Pisa) (mandate given by the Ministry of Education, University and Research with decree 17.05.2004) Member of the Board of Directors for the four years of the Association for the Research, Production and Musical Education / "Real Time" - Florence (commission given by the President of the Regional Council of Tuscany with Decree No. 7 of 24/02/2006 ) . President FIDAPA BPW Italy Livorno Club 2011-2013 – President UNESCO Livorno Club.  Member of the Regional Commission for Equal Opportunities – Tuscany Region 2015-2020. She was member of the BPWI Health Committee 2014-2017 and currently she is member of the BPWI  Health & Wellbeing Taskforce 2017-2020.