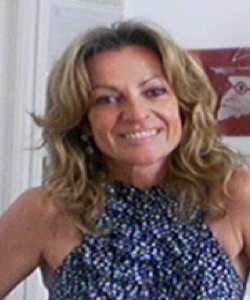 Darsié, Laura,
FIDAPA BPW Club Milano,
Italy, 
Region: Europe
---
---
Languages: Italian, English
---
Psychoanalist, pianist, specialized in neuromusicological clinic.
Graduated in Phylosophy at the Catholic Univ. in Milan, she won a scholarship at the University of Wien. After having achieved musical diplomas at the Conservatory in Milan, graduated in Psychology at the Univ. of Rome and obtained her specialization in Clinical psychology of rehabilitation. Member of a Psychoanalitical research association, of GIRN (Interprofessional group of Neuropsychological rehabilitation) and President of the cultural association L'albero dei bagliori in Florence. Collaborator at the University course of Psycology of Design in Genoa, she was teacher in Psychoanalisys of music at the E. Fromm Psychotherapy School in Prato. She was organizer and speaker at different conferences and workshops about Psychoanalisys of music at the Florence Music Academy. Author of several essays and books, she also writes contents for the bimonthly web magazine.Member of the BPWI Health and Wellbeing Taskforce.