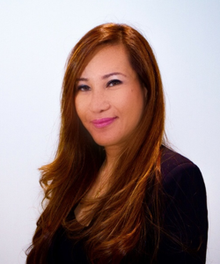 Hanim Abdul Rahman, Faridah
Ida Hanim 
BPW Club Kuala Lumpur
Malaysia
Region: Asia Pacific
---
---
---
Ida have established 25+years of professional experience in industries such as merchant banking, stockbroking, insurance, property development & consulting. In 2015, Ida successfully set up and was the Founding Project Director & Subject Matter Expert  in the  largest career transition program in aviation industry.  
Ida graduated in Master of Science, HRD from University Putra Malaysia. She is a Certified Investor Relations Officer (IR UK Society, UK) & Certified Master  Psychosomatic Practitioner (Psychosomatic Therapy Academy, Australia). Ida is also President of Business Professional Women (BPW) Kuala Lumpur & Selangor, an affiliate club of International Federation of BPW. Geneva. 
Recently at BPW Asia-Pacific Regional Conference in Bangkok, Ida was given the recognition by BPWI President for her contributions in support of United Nations SDG 3 (Health and Well-Being) and SDG 5. Member of the BPWIHealth Committee and currently member of the BPWI Health and Wellbeing Taskforce.