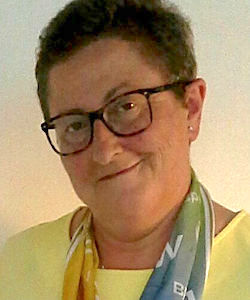 Galantino, Giulia,
FIDAPA BPW Club Bisceglie
Italy
Region: Europe
---
---
Languages: Italian, English, French
---
Accountant and Commercial Expert. FrantoiManager and Operating Technical Staff of the Olive Oil Sector Companies. Administrative Manager of FRANTOIO DI MOLFETTA. Currently national treasurer of FIDAPA-BPW ITALY. Her work experiences have allowed her to acquire administrative skills for a correct management of economic-corporate resources as well as dealing with the procedures to guarantee the traceability of the products at the base for a correct feeding. Former Member of the Health Committee BPW International, currently member of the Task force on Health and Wellbeing 2017-2020.