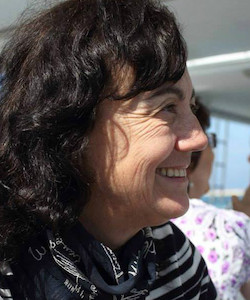 Parrini, Anna,
FIDAPA BPW Club San Vincenzo Val di Cornia,
Italy,
Region: Europe
---
---
Languages: Italian, English, French
---
Graduated in Medicine at the University of Pisa, she obtained a specialization in obstetrics and gynecology there. She participated in several research studies on the diagnosis and therapy of maternal-fetal pathologies. She also  attended specialization courses in obstetric-gynecological and mammary echographies and in obstetric-gynecological psychoprophylaxis.
 Currently she is working as a freelance professional in obstetrics and gynecology and she is the coordinator of a gender integrated medicine center. Founding member of the Fidapa BPW Italy San Vincenzo Val di Cornia Club, she organized many conferences of medical scientific interest. Member of the Livorno Unesco Club. She was member of the BPWI Health Committee 2014-2017 and currently she is member of the BPW International  Health & Wellbeing Taskforce 2017-2020.